Sirolo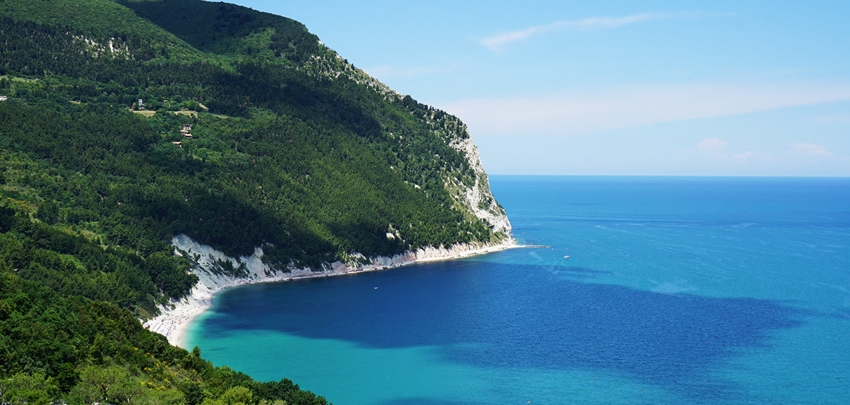 Sirolo, a small, charming village in the Parco del Monte Conero nature park. The town of Sirolo rises from the chalk cliffs covered with pine forests at a height of 125m above the Adriatic coast and is embraced by the southern slopes of the Monte Conero and the wine cultures of the Rosso Conero.
Via Strada del Monte, the provincial road, leads you over the chalk cliffs straight through the pine forests towards Sirolo. When you reach Sirolo, you can park the car at Piazza Giacomo Brodolini. From there, you can walk to Piazza Vittorio Veneto in just 2 minutes. A lush balcony, reaching to the sea, with a magnificent view over the chalk cliffs of the Conero. Look out over the Adriatic sea from one of the many benches.
Then wander through the film-like streets of the old town, walk into one of the small boutiques or take a look at the Chiesa San Nicolò di Bari church.
Then descend at La Bettega Dei Sapri Nostrani, here they only serve local products and fine wines. The small bar is also a delicacy shop.